Gateway Realty Advisors
Now, more than ever, it's time to put our experience and expertise to work for you.
Whether you are already an Idahoan or considering farming or hunting land for sale in Idaho, welcome to our site. We have a love and passion for the land and people of the greater Northern Rockies. Whatever your hopes and dreams may be, it is our joy and purpose to help you achieve your goals. And we've got over three decades of experience and expertise in doing just that.
We have set a high standard of service for ourselves that you can expect as well.
As our clients and customers you can expect:
Integrity above all else
Honesty in all dealings, marketing and information
First class service and "red carpet treatment"
High level of timely communication
A property is what it is; we don't try to change it with marketing.
We limit the number of our active clients to give you focused, excellent and timely service.
Our goal is to represent one party in a transaction at a time (called "single agency").
We enjoy recommending and working with other experts as the need arises.
We stay committed to our clients and to bringing your project to successful completion.
We treat your interests as our own—with an "undivided allegiance."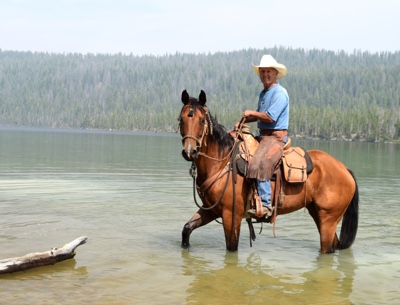 Thank you for the courtesy of your time and attention. Browse our website, and we look forward to hearing from you. Call (208) 549-5000.
I'm Lon Lundberg.
From all of us at Gateway Realty Advisors,
Happy Trails
Lon Lundberg, CLB, CCIM, ABR, CLC, Ranch Broker/Owner ⋄ Gateway Realty Advisors
Ranch, Farm, Land & Investment Brokerage & Consulting